Policy and Regulation of Crypto Assets: Separating Facts from Fiction in Navigating the Legal and Regulatory Landscape
This course examines the legal and policy issues underlying the crypto assets and the future of financial systems.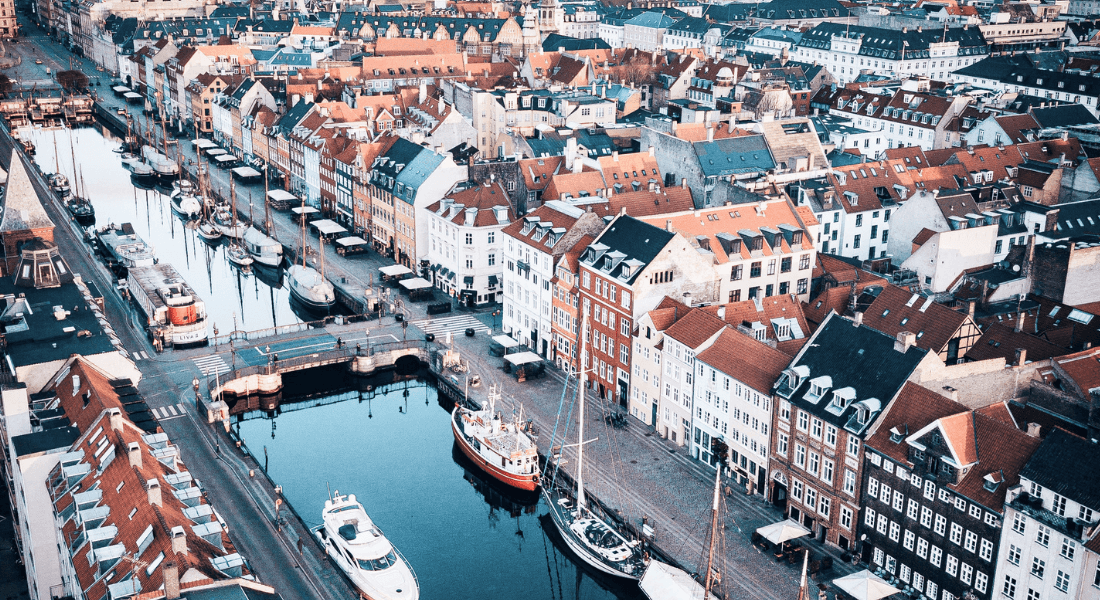 Registration deadline
31-05-2023
Join us at the University of Copenhagen this summer for an immersive course exploring the cutting-edge Blockchain-based technology and legal complexity arising from surrounding digital assets.
In 2009, Satoshi Nakamoto created the first genesis block and, with it, also a new industry. During the past thirteen years, thousands and thousands of blockchain projects have been initiated to help create new tamper-proof ecosystems and frictionless finance. We have seen a rise (and fall) in thousands of crypto assets worldwide. More recently, more and more countries are considering a new comprehensive regulatory framework as blockchain, and smart contracts, enhanced by AI, are set to revolutionise many industries and change how we operate. Blockchain allows for automated, trust-minimised interactions that limit the need for gatekeepers and middlemen. The widespread adoption of technology could profoundly impact how our financial and legal systems work. Even more so, if the numerous initiated projects of central banks on central bank digital currencies (CBDCs) will be materialised, they could fully re-design the infrastructure of the financial markets as we know them.
With the advancement of blockchain and smart contracts, the world is set to witness a transformation in how financial and legal systems operate. This course aims to equip attendees with a comprehensive understanding of the technology, its applications, and the legal and regulatory landscape. This course examines the legal and policy issues underlying crypto assets and the future of financial systems. It provides an overview of the technology, how diverse technologies can interact, and examines the many legal and policy issues arising from implementing blockchain technology. It will focus on existing regulatory and compliance challenges of diverse crypto assets and provide an understanding of the current regulatory framework across the EU and US. The course is built on the recognition that future lawyers will not succeed with just understanding the law, but they need to be aware of the possibilities and limitations of various technologies and have a basic command of design thinking. This course offers a combination of the three pillars within a specific area of crypto assets.
The course will be joined by trainers from the United Nations Office on Drugs and Crime, supported by Global Coalition to Fight Financial Crime, a leading public-private association, as well as the Blockchain Lawyers Forum.
Course directors and guest speakers
The summer school will be joined by additional speakers from leading blockchain start-ups and public institutions and organisations, such as the Bank for International Settlements.
Course details - Policy and Regulation of Crypto Assets
Key benefits
All attendees who completed this subject will be equipped to:
Grasp and articulate key ideas concerning the DLT technology variety of crypto assets, and identify the key policy concerns (for countries, companies and consumers) in designing digital currencies and working with a variety of crypto assets;
Understand the rationale of diverse crypto assets and the mechanisms by which blind consensus protocols and smart contracts work;
Isolate legal, political, economic and social challenges to the widespread adoption of DLT technology;
Draw their conclusions about whether DLT technology will and should bring significant changes to our financial industries.
Course content
The course will be taught by the leading blockchain legal, compliance and computer science scholars, practitioners and thought leaders.
Within a week, you will understand blockchain's technological possibilities and the challenges and pitfalls. Afterwards, we will move towards regulation and compliance of crypto assets within the leading jurisdictions, focusing on the EU and the US. In addition, we will spend a day doing some creative work, including design thinking and creating a smart contract. We will bring and present to you the most innovative crypto asset start-ups from Copenhagen, so you can also hear from them what are their biggest accomplishments and challenges.
Furthermore, we will review the best practices of AML specialists and dive into money laundering. We will end the week with an understanding of the leading CBDC pilots and reflect on the future of finance.
Throughout the week, participants will be able to join various community activities with blockchain companies and law firms in Copenhagen. The Blockchain Lawyers Forum will host their first Copenhagen BLF Workshop.
Course plan and format
The course will run over five days and will consist of the following elements:
Lectures
Seminars
Tech Deep Dives
Group work
The plan for the five days are as follows:
Day 1: Introduction to blockchain technology, variety of crypto assets and helicopter view of the regulatory framework
Day 2: Crypto-asset regulation in the EU and US
Day 3: Design thinking, smart contracts, and innovative solutions from Danish start-ups
Day 4: AML and Money laundering
Day 5: CBDCs pilots and the future of finance
Participant profile
This course is designed for all lawyers, attorneys, judges, and compliance officers who would like to learn about the regulatory and compliance side of crypto assets and understand this technology. This course is for curious minds that see this technology's potential and understand that it is becoming a legal field of its own, and they wish to be ready. To achieve a great experience, it is recommended that participants have the following:
Finished bachelor's degree in law/

master or JD 

in law or juridical science
Been practicing law or compliance for a minimum of two years
Attention Danish lawyers
Bemærk at kurset opfylder formkravene til obligatorisk efteruddannelse for advokater og advokatfuldmægtige, jf. § 3 i BEK nr. 1474 af 12/12/2007 og nr. 820 af 25/06/2010. Ved tilmeldingen kan man anmode om at få udleveret kursusbevis ved arrangementets afslutning. Kurset er dog ikke forhåndsgodkendt af Advokatsamfundet.
Collaborating institutions
Location
University of Copenhagen
South Campus, Faculty of Law
Njalsgade 76
DK-2300 København S
Denmark
Contact
Copenhagen Summer University
csu@adm.ku.dk
+45 3533 3423
Time and Date
14-18 August 2023
09:00-16:30