Biopharmaceuticals Drug Development
During this course you will, understand and address potential major challenges for biotherapeutics related to pharmaceutical formulation design, development, processing, efficacy, and safety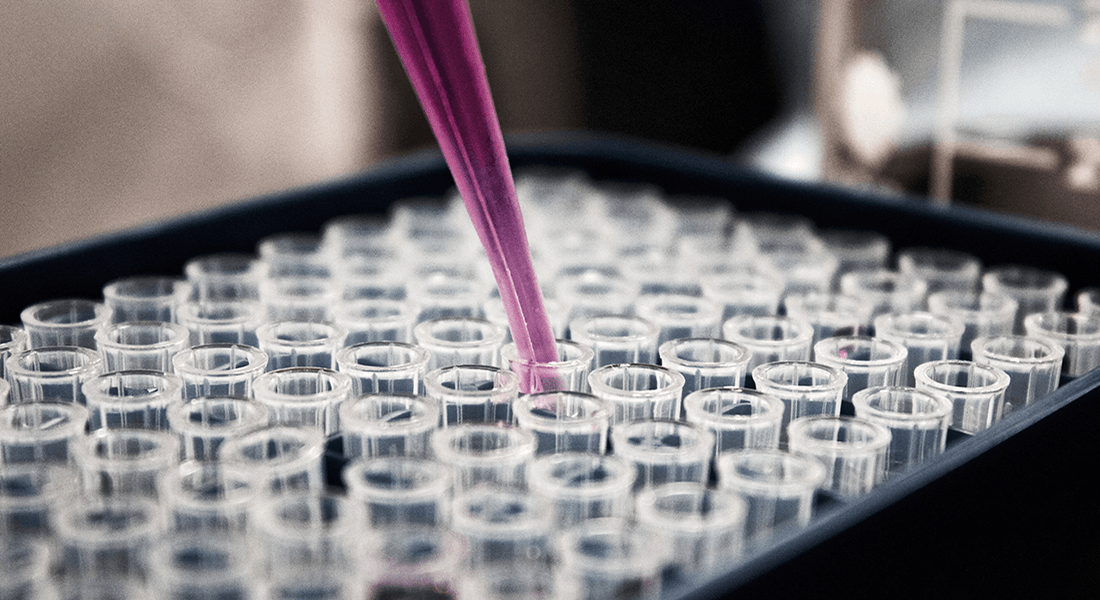 Level
Professional Master
Registration deadline
31-05-2023
The scientific and commercial prominence of biopharmaceuticals, currently mostly referred to as biotherapeutics, is beyond dispute. However, the complexity of pharmaceutical formulation design, development, and assessment poses great challenges in the process of developing novel safe medicines. In this course, leading experts in the field present selected topics and use case-based approaches to introduce examples of some of the newest advances related to different parts of the drug development process.
 This course provides an overview of the drug development process and highlights crucial aspects of specific importance for the capability to develop biologically active macromolecules like peptides, antibodies, RNA oligonucleotides, and other biological material into effective medicines.
At first sight, utilization of biotherapeutics as drugs appears straightforward since the pharmacological activity of endogenous compounds such as hormones and coagulation factors are given. Due to tremendous advances in understanding disease biology, new targets for therapeutics are continuously identified, and this excels novel opportunities for new and improved products. Provided that the potent macromolecules or other biological material is druggable. This requires efficient formulation designs and novel delivery approaches, which are continuously emerging. Also, due to the structural complexity and instability of the active material, drug development requires specific processes and models for efficacy testing and safety assessment.
I got a great overview of the topic and many great talks!
Course directors - Biopharmaceuticals Drug Development
Course details - Biopharmaceuticals Drug Development
Key benefits
During the course you will:
Understand and address potential major challenges for biotherapeutics related to pharmaceutical formulation design, development, processing, efficacy, and safety
Identify key challenges and suggest solutions for addressing critical issues in the development process
Elaborate on novel interdisciplinary approaches to improve current practice in the development
Communicate field-specific issues and solutions regarding development of biotherapeutics to other specialists in multi-disciplinary project teams
Course content - design and development of biotherapeutics
The course will address and highlight characteristics and procedures of relevance for the design and development of biotherapeutics. Experts from relevant fields will lecture on and discuss both fundamental concepts and specific selected issues related to biotherapeutics drug development.
Topics of special attention are picked from the discovery phase through development and assessment, and include e.g. molecular engineering, pharmaceutical drug design and formulation, experimental models, efficacy and safety assessment and regulatory aspects. Case studies will form the basis for interactive discussion sessions.
Participant profile
The course is for professionals in the pharmaceutical industry who need an interdisciplinary overview of the specific requirements for the development of biotherapeutics. The University of Copenhagen has preapproved the course as an elective in the Master of Industrial Drug Development (MIND) programme and the Master of Medicines Regulatory Affairs (MRA) programme.
Participants must:
Hold a relevant bachelor degree or equivalent
Have a minimum 2 years of relevant job experience in drug development
Be proficient in English
Dates and Examination
This is a 5-day course that runs in the period 14-18 August 2023 from approx. 09:00-16:30.
An optional examination is available, worth 3 ECTS credits at Master's level.
level).
The examination is a written report based on a case story. The report must be based on the common course syllabus and an individual selection of literature (scientific articles, regulatory documents, etc.) relevant for the selected case

The course has been preapproved as an elective in the MIND and MRA programmes at the University of Copenhagen.

The exam is obligatory for Master's students.
Dates for examination can be found in the exam schedule.
You may find relevant information about the exam in the course curriculum.
Location
University of Copenhagen
South Campus, Faculty of Law
Njalsgade 76
DK-2300 København S
Denmark
Contact
Copenhagen Summer University
csu@adm.ku.dk
+45 3533 3423
Time and Date
14-18 August 2023
09:00-16:30
Great course! I learned a lot and enjoyed discussing with the other participants
It has been a very inspiring week!
Very Nice. Fantastic skills and ability to wrap up over the week.